> Interview with Alisa Childers : former member of ZOEgirl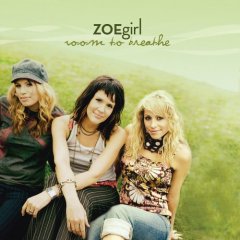 Chrissy , Alisa, Kristin ( zoegirl band : 1999_2006)


Here is a new interview I did with Alisa Childers a former member of the band ZOEgirl, she is now a solo artist. She nicely agreed to answer a few questions for us , in order to hopefully pray more effectively for Christian musicians and know what their needs are.
How did the band ZOEgirl start?
Zoegirl started in 1999 when our manager contacted me about starting an all-girl group
that would minister to young teens. He then introduced me to Kristin and we
began writing together. Through a mutual friend we met Chrissy and knew our
group was complete.
How would you describe your experience with the band?
Being in zoegirl was a wonderful experience where I got to travel all over the US and to many other parts of the
world. I got to sing about Jesus and see many young people become encouraged
and awakened in their walk with Him.
What made you decide to start a solo career?
I've been doing solo music since I was in High School. I never
thought of being in a group until our manager approached me with the idea. I
loved being in a group with Chrissy and Kristin, but when that was over,
continuing with my solo music was a natural progression.
From your point of you, what are the most important prayer requests for Christian musicians at the
present time?
I think the most important prayer request for Christian musicians
is that they would walk in the fullness of their calling, stay refreshed, and
stay on track spiritually.
What is the best spiritual lesson you've learned since you started touring with ZOEgirl and now
alone?
The best spiritual lesson I've learned is that everyone has
something important to contribute. You may not reach everyone, but you will
probably reach at least one person in a deep and meaningful way.
For more information on Alisa check out
her website: http://www.alisachilders.com/
Thank you Alisa for taking the time to
answer my questions !
Becca