> The Women behind the scenes…
Just wanted to present a few Christian musicians wifes that have been great supporters for their husbands minsitries and great ambassadors of Christ themselves:These women are a big part of why we can hear their husbands amazing music! Let's remember to pray for them and let's show them some appreciation.
Mary- Beth Chapman:
Mary- Beth is the wife of singer Steven Curtis Chapman and the mother of 5 kids and  to a dead adopted girl until 2007, she is also a very gifted writer and speaker if you haven't  read her book Choosing to see yet I encourage you to do it , it »s a life changing book.Mary-Beth is also the director with her husband of the Christian adoption ministry SHOW HOPE they created after adopting three Chinese girls.
To learn more about Mary-Beth visit:http://marybethchapman.com/    http://showhope.org/
ADIE CAMP:
Adie is the wife of Christian singer Jeremy Camp, she is mother to 3 kids also a very gifted singer, she was in the Christian band The Benjamin Gates before going into a solo carrer. She currently has too beautiful albums out.Apart from that she is hosts the tv show Ask Adie on the Gospel Music Channel (GMC).
For more imformation on Adie Camp:
Beth Redman
Beth is married to well-know British Worship Leader Matt Redman. She is a gifted musician who co-wrote many songs with Matt like Blessed be your name. She also has books out  that shows what a brilliant writer she is .This awesome lady is also raising four children.
ANNA SMITH
Anna Smith is married to Martin Smith ,British lead singer of now desolved band DELIROUS? and is taking care of six children. She also has a great funny and inspirational autobioraphical book out called Meet Mrs.Smith.
To learn more about Anna check out her website:http://meetmrssmith.com/
ANGIE SMITH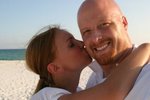 Angie is a wonderful wife to Todd Smith (lead singer of the band Selah)and the mother to 4 little girls and Audrey dead a few hours after she was born. She is a very talented blogger and speaker for the Women of Faith Conferences as well as the creator the online book club community for Christian Women Bloom(In)courage.Her latest book WHAT WOMEN FEAR is a must read ladies!
For more information on Angie :http://angiesmithonline.com/  http://www.incourage.me/category/bloom
LAUREN TOMLIN:
Lauren is married to Christian singer/Worship Leader Chris Tomlin and recently became the mother of a little Ashlynn. She is the coordinator for ADVENTURES OF HEART WOMEN ( feminine hearts alive)  which organizes Christian conferences and retreats for Women.
For more on Lauren: http://www.adventuresoftheheart.org/fha/home.html